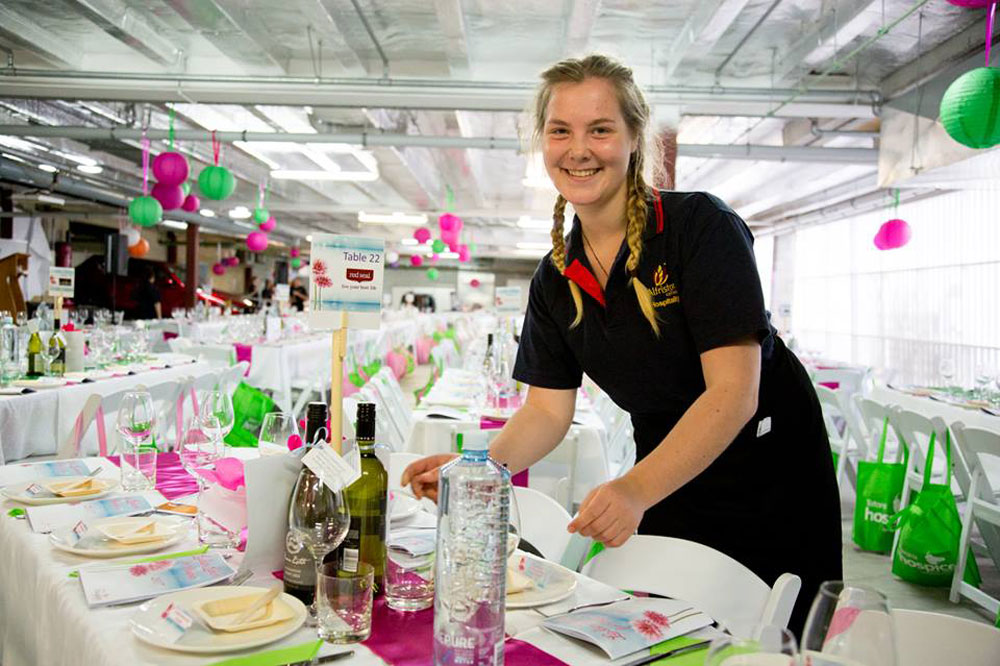 The Alfriston College Pathways Centre is downstairs located in the administration building. Skilled staff are available to help learners develop their pathways, gain an understanding of their interests and skills, find employment and tertiary courses.
Year 12 and 13 learners have access to a wide range of Pathway Courses which are run in conjunction with local tertiary providers. Year 12 learners may choose a one day a week placement and Year 13 learners can learn off-site for two days each week. There is also the Gateway Programme which is a workplace initiative for Senior Learners. It allows learners to gain work experience and achieve credits towards NCEA. STAR courses, where learners can achieve NCEA credits in work related fields by completing short term courses during term time and in the school holidays, are another option.
Learner and whānau are advised to follow the Pathways Centre facebook page for the latest information.
To contact staff in the Pathways Centre please email Luci Wearing l.wearing@alfristoncollege.school.nz or phone extension 857.
The school's Guidance Counsellors are specifically trained professionals who can explore difficult personal situations with anyone who requires assistance to process events that are occurring in their life and the associated consequences. The consequences of spiritual, emotional, psychological and physical can impact on all people associated with the experience and Alfriston College will provide appropriate support.
One to one and group counselling services are available for Alfriston College students, families and associated community members during school hours. Relationship advice and guidance is freely available.
Restorative conferencing is widely used by Alfriston College to resolve all relationship issues. Guidance staff are trained restorative conference facilitators.
Confidentiality – Anything said to the Counsellor is confidential and will not be shared with any other person.
Exceptions to Confidentiality – When the Counsellor is seeking legal, ethical or peer advice on a difficult issue. In this situation confidentiality is preserved but the situation may be explained to a third independent party to ensure appropriate responses, action, practitioner and client safety.
Absolute Exception to Confidentiality – When a disclosure is made that clearly indicates to the counsellor a client has the intention of harming themselves or others, the counsellor will inform the appropriate services to ensure no harm will occur to anyone.
The Guidance team is lead by Richard Ghent. If you wish to contact guidance staff, please email r.ghent@alfristoncollege.school.nz Email is the best method of communication, however, call Alfriston College Reception there is an urgent matter.
Independent Learning Centre (ILC)
Independent Learning time in the Independent Learning Centre is an integral part of our Year 12 and Year 13 programmes. Year 12 learners spend two periods in the ILC and Year 13s spend four periods.
This allows for the following:
Part of the time allocated for each subject is expected to be Independent Learning. Instruction with each Learning Leader is 2 lessons per week – 3 hours. For Year 12s, Independent Learning is 1 hour minimum per week for each subject. Half of this time is allocated to ILC and the rest of the time would be Home Learning. For Year 13s, Independent Learning is 2 hours minimum per week. Half of this time is allocated to ILC and the rest is Home Learning time.
The Independent Learning Centre is a place where learners can develop and practise the skills of prioritising and time management in a supportive environment. This proves invaluable to our learners when they transition to tertiary study.
The Learning Leaders in ILC monitor the learners. They check attendance rates and credit acquisition. They identify those with course issues and refer learners when required. They also have focus learners each term whom they mentor in order to ensure that the learners are taking deliberate actions towards success. ILC Learning Leaders support the Hapu Amokura with caring for and guiding Year 12 and Year 13 learners.
All learners are required to plan their deliberate actions for the week and this includes their use of the IL time. Setting a goal on arrival and reflecting on their use of time, the learning and the next steps form a crucial part of the learning cycle.
By having good attendance and demonstrating positive learning dispositions in and beyond the IL Centre, learners can apply for a licence which allows them to sign out to work with particular Learning Leaders (PROVISIONAL LICENCE) or the freedom to learn at home or anywhere on campus (FULL LICENCE). This personalises learners' timetables so that they can prioritise their learning depending on their needs.
Pathway planning including acquiring work readiness skills, scholarship applications, course applications and extra assessment opportunities such as CV writing and Career Exploration can be facilitated during ILC time. These are essential processes for all Year 13 learners and they are also very relevant to Year 12 learners. The Careers Team works closely with the Independent Learning Centre.
The Health Centre is centrally located, right beside student services and is open from 8am – 3.30pm daily during term time. The registered nurses offer confidential advice, care and treatment to learners and are trained to offer help in protecting young people physically and emotionally, encouraging independence and healthy lifestyles. The nurses work in a non-judgemental manner and are culturally aware.
Services available:
First Aid
Health education
Smoking cessation
Sex education
Weight and healthy eating advice
Managing chronic illnesses and helping those learners in mainstream school
To work as a link to other health providers and learners
Advice about who to see if extra help is required
Booklets, pamphlets and information on a range of youth relevant topics
The health centre can be contacted through email:
s.nurse@alfristoncollege.school and on extension 900. 
Please call Main Reception if there is an urgent matter.

Alfriston College has a dedicated youth worker team which works with learners and their families to support positive school relationships. This support develops all aspects of learning and success. Support can range from restoring relationships, exploring positive alternatives to resolve issues and engaging with whānau to develop trust, awareness of available resources and our community.