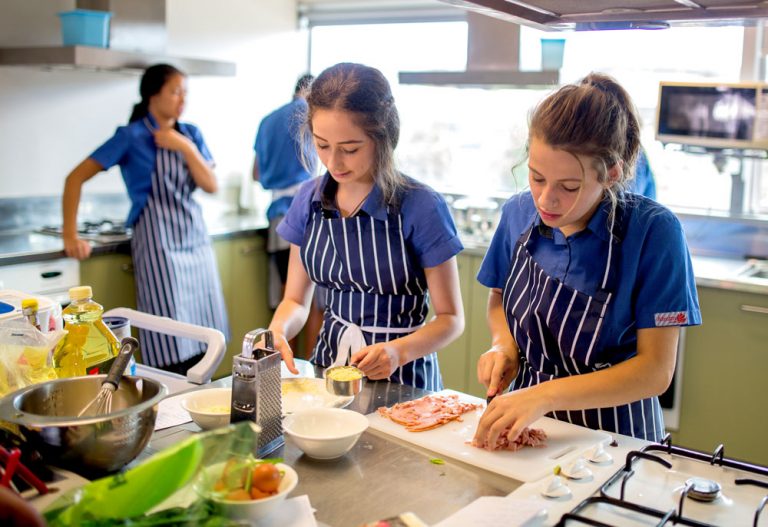 Learning in Year 9 and 10
Learning in the junior school is focused on developing young people who are connected, confident, competent and of good character with a zest for learning.
We want all learners to feel a sense of belonging in our school and to our whanau. There is a very strong connection between whanau and learning. Our Year 9 and 10 learners primarily learn in whanau-based groupings, with the majority of their learning leaders also being from the same whanau.
Good learners are able to transfer knowledge and skills to new contexts, and are self-aware and self-regulating with regard to not only the present, but their futures too.

We want to enable all learners to experience success. In addition to gaining meaningful qualifications in the senior school, we want learners to be prepared for life beyond school with a set of dispositions – our 10 Independent Learner actions.

All planning for learning in Year 9 is informed by the Alfriston College Learning Design Principles. There is emphasis on connected, authentic and relevant contexts and skills.
The core learning area curricula are delivered through an integrated programme known as Whanau-based Learning, delivered by a core team of consistent and specialist learning leaders. Learners experience the Arts, Learning Languages, Technology and Sport through Imagine, Create and Innovate (ICI) programmes of learning.
Is an 'integrated' curriculum delivering the AOs of the core learning areas (English, Maths, Science, Social Studies and Health & PE) with emphasis on the development of a core set of learning dispositions and skills ultimately transferable to learning in the senior school.
Is based around a learner's place in and connection to their world view which will include their own whakapapa and heritage, Alfriston College, Manurewa, Auckland, New Zealand, Earth, the Universe and the future.
Is delivered by a small, consistent, connected team of learning leaders – the Learning Team.
Is a time and place where individual learners' learning goals and pathways are co-constructed, recorded and used to track and review progress. These are 24/7 accessible to parents and whanau via Linc Ed.
Is a programme of learning that builds on learners' capacities to be connected, confident, competent learners of good character with a zest for 720 minutes per week is given to whanau-based Learning.
Imagine, Create, Innovate (ICI) Learning
Is an opportunity for all learners to engage with the Arts, Technology, Learning Languages and Sports curricula and associated skills.
Encourages imagination, creativity and innovation.
Learners select three I C I classes per term.
Learners will be guided in their selection process by their Amokura to ensure curriculum and skill development.