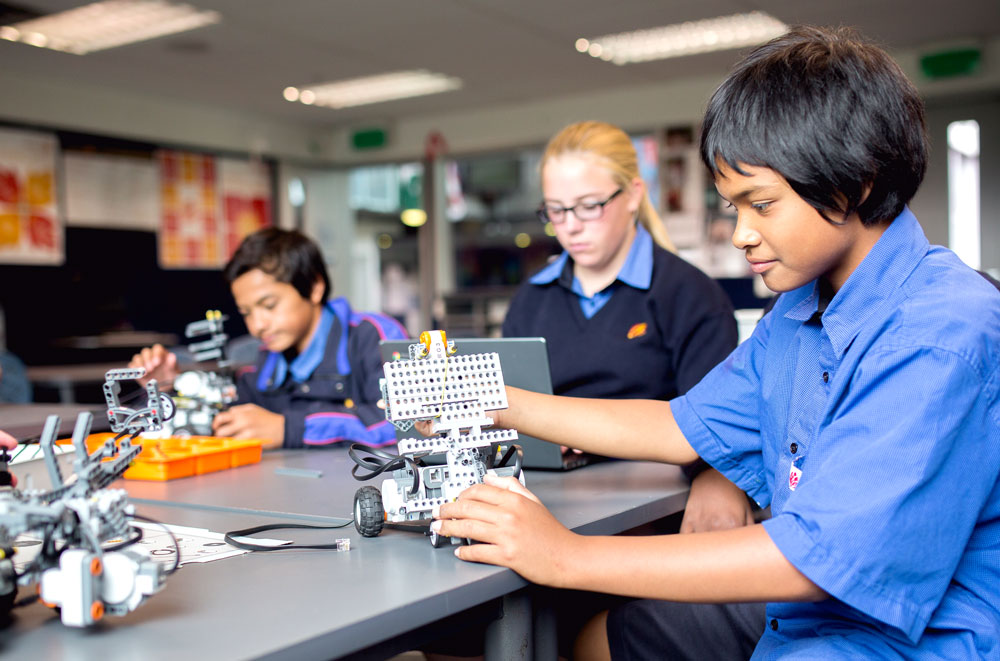 Alfriston College has an innovative curriculum that encourages integration across different learning areas, provides specialisation and focuses on independent learning as an essential skill. Learning is a progression and pathway. 
Learning in Year 11 is divided into three trimesters, each of 12 weeks. For each trimester, learners select a combination of project-based learningclasses and passion learning classes.
In each project-based class learners design and follow their own plan for a project which is linked to a big driving question. The project will integrate learning from two different curriculum areas and generates evidence for assessment against three or more achievement standards in the same two curriculum areas, with multi-level assessment available if appropriate. Project-based learning classes will be a collaborative environment with up to 50 learners and 2 learning leaders sharing a space. Learners select two project-based learning classes each trimester.
Passion classes provide learners with opportunities to follow their interests and passions for learning. Each trimester learners select three different passion classes. Learners could choose to try something new in each class every trimester or they could focus on a deep passion for learning in a particular area of the curriculum.  Passion classes usually offer assessment opportunities in a single curriculum area and occur in a smaller environment with one Learning Leader.
Occasionally a project-based class or a passion class may run over two or three trimesters. This gives learners greater opportunity to build evidence for portfolio assessments.  In all project-based classes and passion classes internal assessment will occur at appropriate times during each trimester and external assessment will take place during the NCEA examination period in November and December.
By choosing their own combination of passion and project-based classes, and by designing their own projects and choosing their own assessments, learners can build a highly personalised programme of learning and assessment for NCEA Level 1.