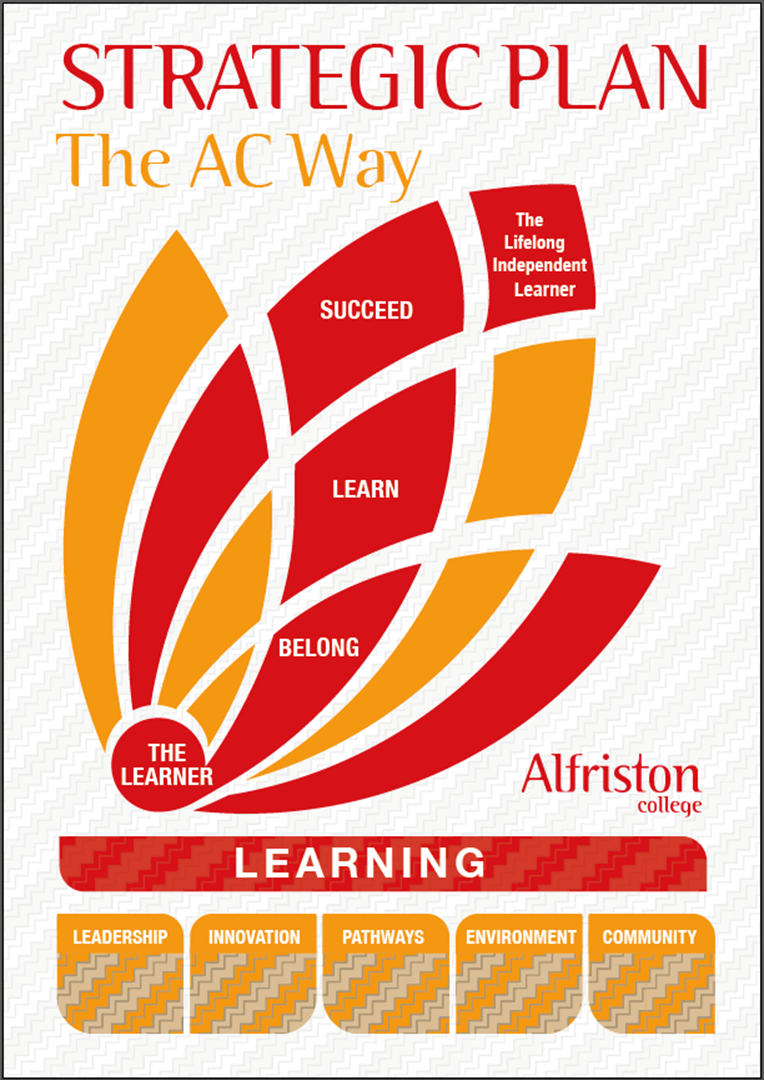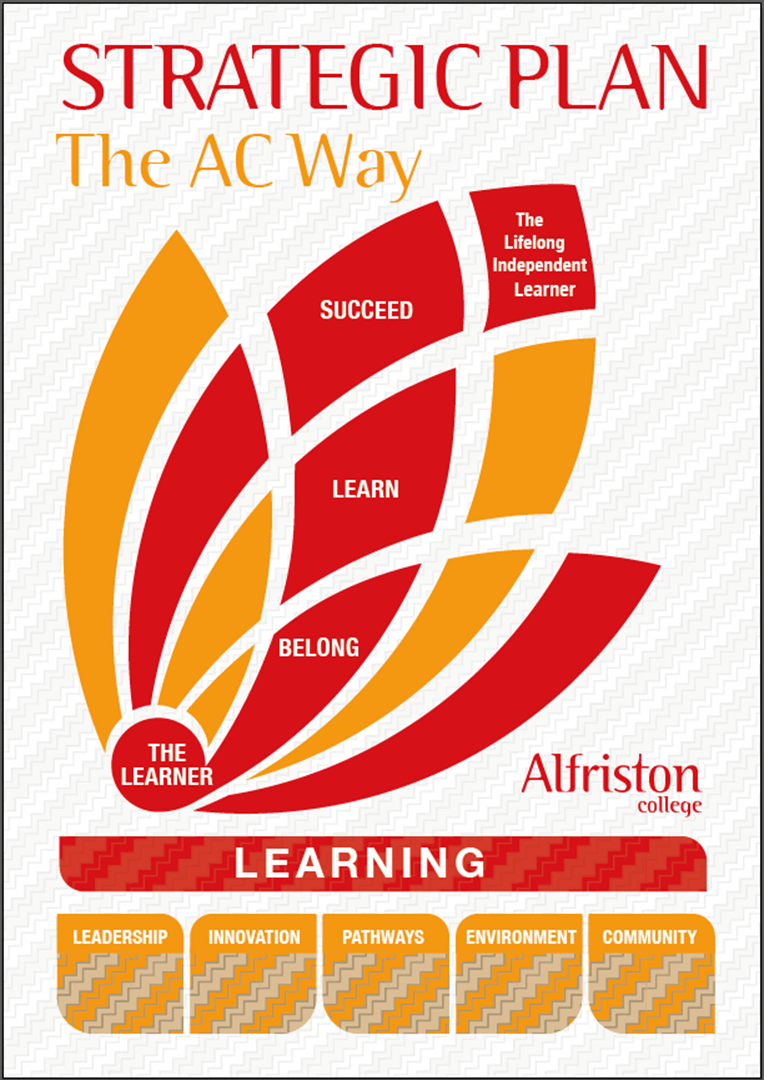 The Strategic Plan Described
The school logo mark, a Manuka pod, captures the essence of what defines successful learning at Alfriston College.
The learner is the seed, they are at the centre of all we do. The learning is structured in such a way as to nurture this seed through the stages of "belong, learn and succeed". The eventual success, graduation of a Lifelong, Independent Learner, is visually captured by a seed leaving the pod as it has matured and gained an independence acquired through a mastery of the Independent Learning Actions.
Belonging, learning and succeeding is enabled through five strategic school management structures. Learning Community provides the protection and nurturing essential for a seed to grow. Learning Leadership provides the protection and nurturing essential for a Learning Leader to grow.
Additionally, development and growth of all the school's learners is supported, by three other pillars: Learning Environment, Learning Innovation and Learning Pathways. A learner's journey is not only protected and supported by these but enduring capacity and capability is developed in order that learners survive well in the rapidly changing environment they are being nurtured for.
In this way, The AC Way, the needs of the learner are paramount and exist within a safe and supportive ecosystem.